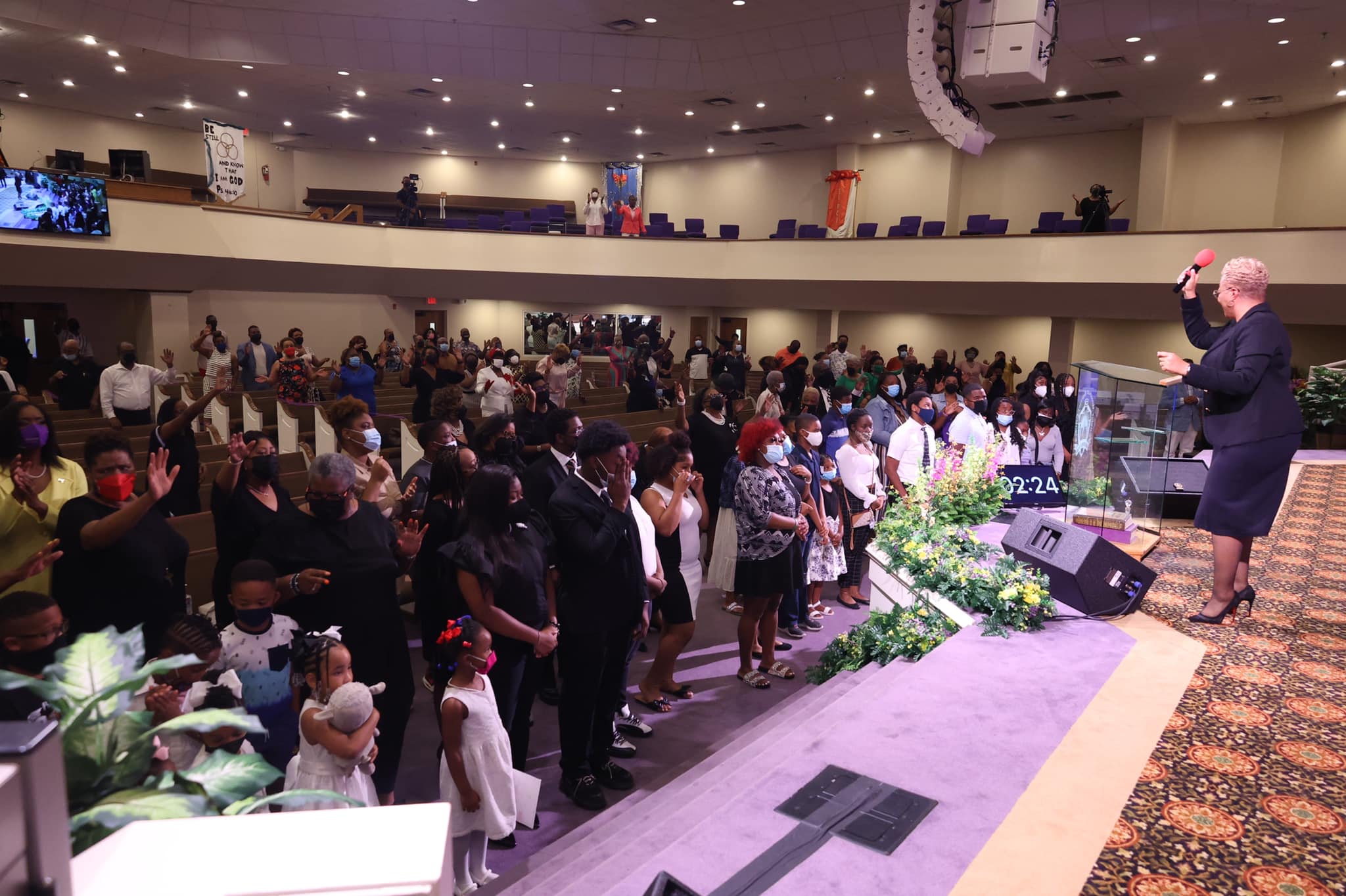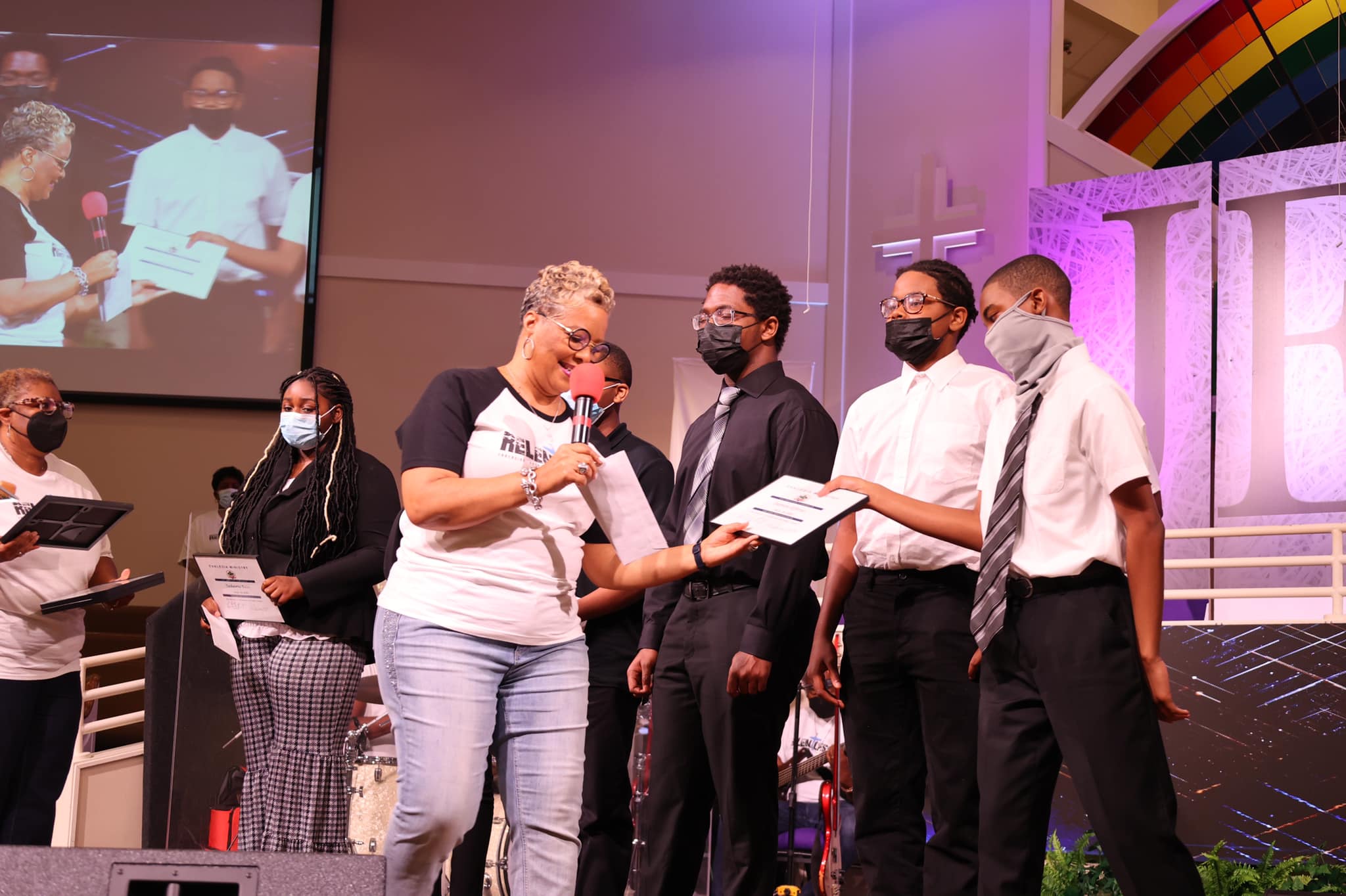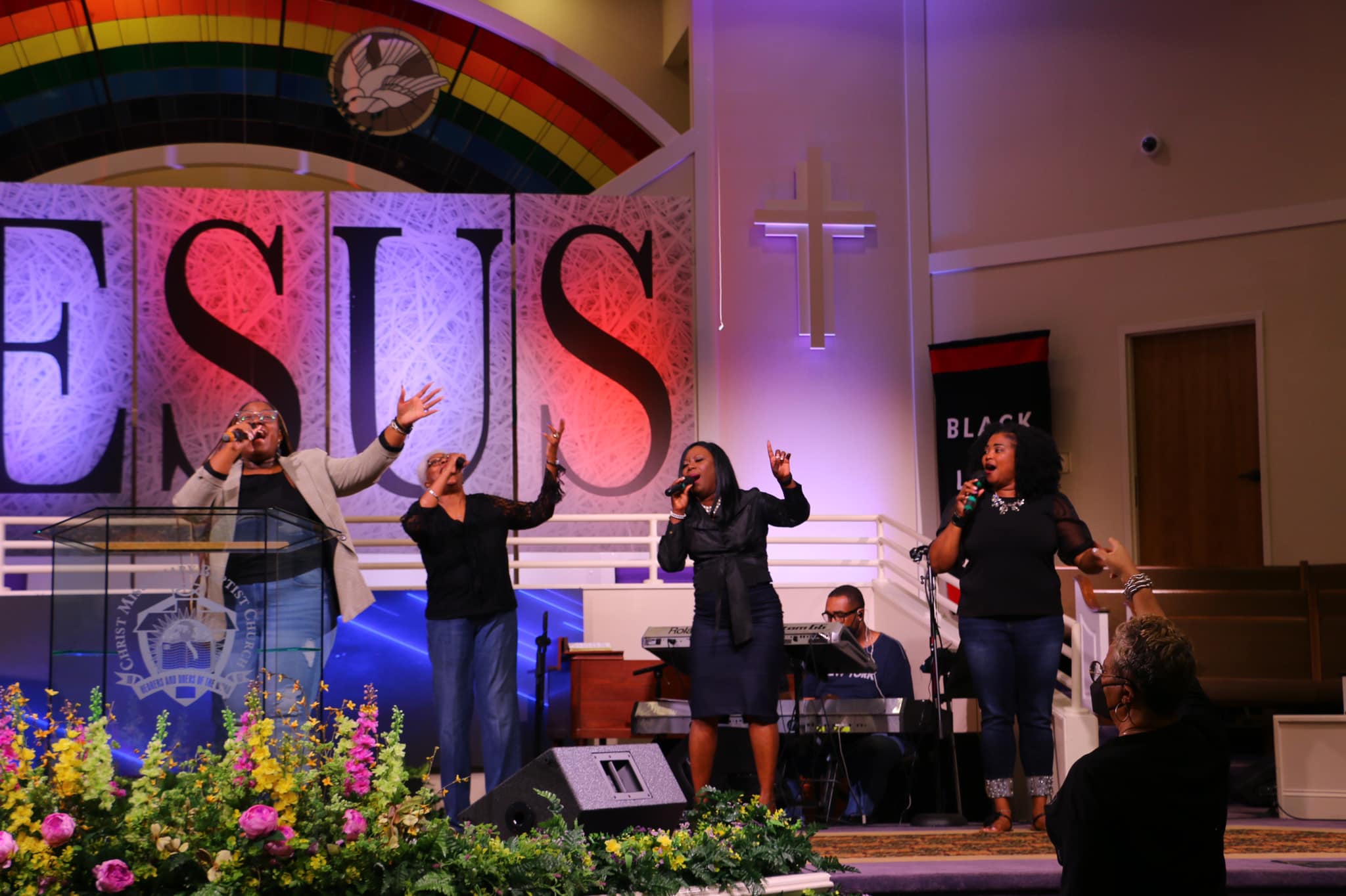 On May 3, 1967, an invitation was extended to thirty-nine members who left the Eastern Star M.B. Church to meet at the home of Mrs. Laura D. Jones, located at 1847 Netherwood Avenue in Memphis, Tennessee. Twenty-four members attended this meeting. This was the first meeting with Rev. Eddie L. Currie, who presided and brought an encouraging word and an inspiring sermonette. He emphasized that we adopt "Love" as our theme and the power to hold us together to ensure our progress. It made the members feel spiritually stronger and determined to strive for a church home. By unanimous vote, it was agreed to form an active organized church. The group elected Rev. Eddie L. Currie as the Pastor, Bro. William M. Young, Chairman of the Deacon Board, Bro A.J. Scott, Treasurer, and Brother Roosevelt Allen and Bro. Luther Larry as Deacons. Luther Larry. It was voted that Mrs. Mozelle J. Starks serve as General Superintendent, Mrs. Mary Bradshaw, Church Clerk, Mrs. Wadie Young, Director of B.T.U., and Mrs. Elsie Parker, president of the Missionary Society.
The first Sunday service was held on Mother's Day, May 14, 1967, at the Seventh Day Adventist Church. Rev. Currie delivered his first sermon and issued the first communion. Plans were executed to raise funds for a permanent building. The members moved into a huge house consisting of 10 rooms on four acres of land at 1785 South Parkway E. in October 1967.
The year 1968 came and brought new challenges, frustrations, and many struggles. As the church continued to grow, they attempted to float a bond issue to purchase the property at 1785 South Parkway East. The bond issue did not materialize as expected and the acquisition of the property did not take place. Although it was a disappointing time, we relied on prayers, faith, and the power of GOD to see us through.
Deacon Roosevelt Allen spotted a site at 494 S. Parkway E. and permission was granted to Rev. Eddie L. Currie and the members to see the interior. The pastor and officers moved rapidly to take the idea to relocate to the members and they readily agreed.
Read More
After a season of prayer, the members took a giant leap of faith. A contract was made, an agreement signed, and the property was purchased for $115,000.00. Our church moved to the edifice at 494 South Parkway East on Palm Sunday, 1968. This was a Pentecostal Day of rejoicing. We celebrated our Opening day on Easter Sunday in 1968 on Easter Sunday, with Dr. D.E. King as our guest speaker.
From its inception the church has served as a center for worship, fellowship, discipleship, evangelism, and ministry. In keeping with its theme of "The Church Where Everybody is Somebody", CMBC has continuously evolved into a caring, vibrant faith community with an appreciation for diversity and the various gifts of its membership. For more than 27 years, Rev. Currie served as the caring and compassionate under-shepherd of Christ Missionary Baptist Church.
Under his visionary and dynamic leadership, Christ Missionary Baptist grew from a small group of 24 to a stable, loving community of faith. According to the grace of God given to him as a wise master builder, Rev. Currie laid the foundation for ministry, which served as a vehicle for sharing God's redemptive message. His deep commitment to the proclamation of the gospel was accompanied by a caring ministry to hurting and broken people who needed to experience the love of God in their lives. For 27 years, Christ Missionary earned the distinction of being a pioneering, visionary, socially conscious ministry for all people.
The year of 1994 brought another devastating blow with the death of our beloved pastor, Rev. Eddie Currie on May 11, 1994. The death of Rev. Currie left the congregation in a precarious situation, for the church had never been without a leader. The time between May 1994 and March 1995 was most trying. On March 4, 1995, the congregation chose to elect Rev. Gina M. Stewart as its Pastor. This act itself was history making. Pastor Stewart became the first black female in Memphis and Shelby County to be elected to pastor an established Black Baptist congregation. Pastor Stewart had been licensed, ordained, mentored and nurtured by Rev. Currie. She was installed on May 12, 1995 as Pastor of Christ Missionary Baptist Church.
After the election of Rev. Gina Stewart as pastor, the membership witnessed a transformation of ministry. More than 4,000 persons have united with CMBC under Pastor Stewart's leadership. The church has also purchased several additional properties to accommodate their increasing growth. The church offers approximately fifty ministries which are intended to minister to the Spirit, Soul, and Body of every person. Christ Missionary continues to function as an organism of the Spirit committed to equipping and empowering disciples to transform God's world. The church currently employs 40 full and part-time employees and has earned a reputation as an agent of change and transformation.
As CMBC lives out its calling as Hearers and Doers of the Word, tremendous growth in the membership at CMBC, has presented opportunities, as well as challenges. In 1997, the church also entered into Phase I of a comprehensive renovation and remodeling program. Remodeling of the sanctuary and restrooms, a new heating and air conditioning unit, renovation of the church offices and acquisition of adjacent properties were some of the aspects included in the remodeling program.
Due to the increasing growth of the membership, Christ Missionary was forced to hold two worship services in 1998 at 8:00am and 11:15am. Then to accommodate the continuously increasing growth, CMBC began holding three worship services (7:45 am, 10:00 am, and 12:30 pm) in April 2001. In December 1998, the congregation decided to begin the process for expansion by embarking upon a building and expansion project. On October 28, 2001, the members of Christ M.B. Church broke ground for a $3.5 million dollar worship center, with a seating capacity of approximately 1,500. Future plans for CMBC at that time included and include the construction of a new worship center, childcare center, educational, administrative, outreach and recreational facility.
On June 4th, 2006, after several years of setbacks and triumphs, the members of Christ Missionary Baptist Church celebrated the grand opening of their new worship center built to the glory of God at 480 S. Parkway East. In September 2010, CMBC opened a satellite location and began holding worship services at the Esplanade Memphis in Cordova, Tennessee at 8:00am. On March 31, 2013 CMBC celebrated the total renovation of the property at 494 South Parkway East which included administrative offices, classrooms and meeting rooms and multi-purpose space.